Free download. Book file PDF easily for everyone and every device. You can download and read online A Last Chance Powerdrive Part 2 Of Death and the Desert file PDF Book only if you are registered here. And also you can download or read online all Book PDF file that related with A Last Chance Powerdrive Part 2 Of Death and the Desert book. Happy reading A Last Chance Powerdrive Part 2 Of Death and the Desert Bookeveryone. Download file Free Book PDF A Last Chance Powerdrive Part 2 Of Death and the Desert at Complete PDF Library. This Book have some digital formats such us :paperbook, ebook, kindle, epub, fb2 and another formats. Here is The CompletePDF Book Library. It's free to register here to get Book file PDF A Last Chance Powerdrive Part 2 Of Death and the Desert Pocket Guide.
Cross reporting - photographs by Alan Chitlik. While he commented that he tried it once but didn't inhale, the drug of choice in Denver was Bruce and the E Street Band. Well, that and lots of beer. Hitting the stage for the fifth time in nine days, they burned through a smoking version of Bob Seger's "Get Out of Denver," the E Street Horns blowing the top off a rollicking version that brought the crowd to their feet.
A request for "Bishop Danced" came from a year-old girl.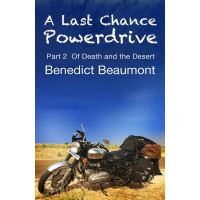 Bruce commented that they had played the song before on this tour, and "goddammit, we can do it! The band also had a little trouble with "Savin' Up," another sign request making its second appearance this week, nowhere near as tight as the first. But it was a great dedication to Clarence, for whom it was written, and Bruce introduced it with with a classic story tying the song's origins to Clarence's club in the early '80s.
Clarence, like many musicians, wanted to own a bar so he could play the music he liked. Unfortunately, Clarence went broke while I was having fun!
More from Alex Pappademas
The encores brought a super-rare E Street rendition of Ry Cooder's "Across the Borderline," played by request for a fan Bruce ran into on the streets of Denver. Truly a great musical moment, starting out solo with the Band joining in. With an added verse to boot, many fans in the Mile High City were in awe of a brilliant interpretation. The encores continued as the fueled-up crowd got "Bobby Jean" making her first appearance in the States this leg.
For himself, Bruce pulled a young lady from the side section to honor her request for a dance to celebrate her Sweet 16; all the while Jake grooved away on the sax. A few rocky spots at this last show before Thanksgiving, but overall a fun, unpredictable night with 11 songs changed from Kansas City. The last show scheduled for KC in was cancelled just hours prior to showtime due to the sudden and tragic death of Bruce's cousin, Lenny Sullivan.
That '09 show was not able to be rescheduled, perhaps adding a sense of purpose to this evening's performance. Bruce and the band wanted to do something special for the "Show Me State," even declaring "We're gonna fucking show you something tonight! Garry Tallent manned an upright bass while the horns had a rollicking good time, kicked off by a high-energy trumpet solo from Kansas City native Curt Ramm.
The atmosphere was electric, with a boisterous crowd eagerly participating in a fun call-and-response with Bruce. A powerful "Prove It All Night" kept the energy full tilt, featuring a "Because the Night"-esque solo from Nils, complete with signature spins.
Spurgeons Sermons Volume 34: 1888.
Picasso Blues: A Ray Tate and Djuna Brown Mystery.
The Kaserne?
Double Share (Traders Tales from the Golden Age of the Solar Clipper Book 4)?
Musing on Popular Music (plus occasional diversions);
While introducing "My City of Ruins," Springsteen stumbled upon a candy jawbreaker that made it's way to the stage, noting ironically that "We don't have Twinkies, but we still have Jawbreakers. I had to turn my three-year-old upside down once to stop him from choking on one of these.
A Voice in the Desert: A Teachings of Jesus Movement (Part 1)
An evolution to "City of Ruins" features Bruce asking for quiet as he stands next to the spotlights shining on Clarence and Danny's former posts, then soulfully singing the phrase "The change was made uptown" numerous times. It's an emotional addition to an already poignant and fitting tribute to the ghosts of E Street and of the rest of us. The song continues to grow in power and meaning with every iteration. Searching through the "request farm," Steve pointed out a bright orange sign that he wanted played. The crowd went wild as "Fire" made its way into the set, with Steve dutifully playing the intro riffs until Bruce dramatically stopped him, on three different occasions, just to create a few moments of fun.
go
Review: 'Springsteen on Broadway': A rock-star confessional with heart
The performance itself was excellent, the crowd sang every word. The follow-up sign for "Incident on 57th Street" — also Lenny's favorite song — created enormous excitement. Bruce introduced the song by asking if Nils was ready, noting that "the last time we played this, Nils fucked it up badly. This version was subtle and understated, but didn't seem to find it's happy place. The show itself seemed to hit a slight speed bump at this point as well.
While hard to place blame on any single factor, the flow seemed to falter. This may have been because Nils had already performed so admirably on "Prove It," but it was strange not seeing him an integral part of the song. The bright blue bra reappeared and its song request, "Cover Me," was granted, followed by another two rarities from Born in the U. Bruce warily chose a very young girl from the crowd, specifically asking the parent if this cute little lady could pull it off.
After being reassured, he gave her the mic, and nothing came out. Bruce was eventually able to coax a whisper from her, generating an arena full of encouraging cheers, but the poor kid looked terrified.
Diary of an Accidental Dad;
A Last Chance PowerDrive Part 3 A Ghost upon a Haunted Highway?
A Last Chance Powerdrive, no. 2!
Page Not Found.
Bruce Springsteen.
A Last Chance PowerDrive Part 3 A Ghost upon a Haunted Highway by Benedict Beaumont - Read Online.
Girls to the Rescue Book #2: Tales of Clever, Courageous Girls from Around the World.
While putting her back into the crowd, Bruce exclaimed, "She's scarred for life! The band and crowd got their groove back later in the set during "Badlands" and the too rarely played "Light of Day. The encores began with one of the evening's true highlights, the tour premiere of "My Beautiful Reward," which was dedicated to Lenny. The song began with just Bruce and his Fender, then joined by the band, featuring Nils on slide guitar. Near the finale of this gorgeously performed rarity, Bruce sang the chorus multiple times while looking upward, allowing us to share in a very personal moment.
Steve and Bruce comically attempted to clear the decks on multiple occasions, before finally restoring order. Jake and Ed gave it a go this time, while Bruce implored the audience to participate as well. By this time, the show had fully regained its footing and everyone was having a blast. The evening concluded with Bruce stripped down to his soaking wet T-shirt during "Tenth Avenue Freeze-out," having fully delivered on his promise.
This tour debut served as a great opener and had the crowd immediately energized. As the band immediately followed this up with "Johnny 99" and "Atlantic City," many fans were wondering: could this be the night that Bruce performs the entire album? Not quite, but six Nebraska songs ties the record for a single live show. A seventh, "My Father's House," was rehearsed at the pre-show soundcheck but alas, did not make the set. Tour premiere number two and song number four from Nebraska was "State Trooper," a mesmerizing performance by Bruce solo on a Gretsch electric guitar.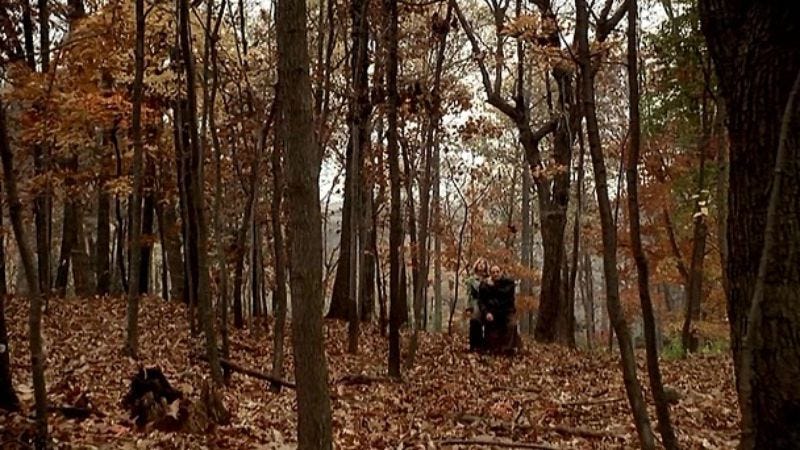 Two songs later, Bruce signaled to Roy to start the piano introduction of the jump-blues arrangement of "Open All Night," Nebraska song number five. A feature for the horn section, it included an extended trombone solo for Clark Gayton. The final Nebraska selection was a full-band version of "Highway Patrolman, " the song's first performance by the E Street Band since Bruce started out solo before the band kicked in, including some understated keyboards from Roy and prominent accordion and violin parts from Charles and Soozie, respectively.
The E Street Choir joined in on the chorus to great effect. With such an emphasis on Nebraska , Thursday night was already a dark, intense affair, and that mood was enhanced by several additional setlist choices from Bruce. Just including "State Trooper" in the set is one thing, but then to bookend it with sign requests for "Lost in the Flood" and "Trapped" was phenomenal.
This three-song run showed exactly how useful signs can be when Bruce finds ones that fit the mood of the show.
Smashwords – A Last Chance Powerdrive Part 2 Of Death and the Desert – a book by Benedict Beaumont
Then, following "Highway Patrolman," Bruce elected to skip "The Rising," and instead cued Roy to start the piano introduction to a surprise "Backstreets" — a performance that could have been the highlight of the show, had this not already been such an extraordinary evening. Bruce did manage to include a few moments of levity, as he granted a request for "Sherry Darling," and again used "Hungry Heart" as an opportunity to crowd surf from the middle of the floor back to the stage. Late in the encore, a fourth tour premiere came out in the form of the year's first "Santa Claus is Comin' to Town.
Eddie and Jake ably shared the sax solo, but the start of the song was a different matter altogether. Without Clarence on the stage, Bruce quickly realized that he had to do the trademark "ho-ho-ho" laughter himself.
Prelude.
The Sopranos?
Ep.64 - Conservative Leadership Showdown Part 2: Tony Clement & Maxime Bernier?
» Speeding Motorcycle of My Heart: The Year in KimYe.
Join Kobo & start eReading today.
Incidents in the Life of a Slave Girl (Signet Classics).
a last chance powerdrive part 2 of death and the desert Manual.

Raising his arms to the sky, he called out "Big Man, we need you! November 12 Xcel Energy Center St.

ADVERTISEMENT

But no one expected what was to come, particularly in the first half-hour of the show. Pulses were racing yet again when Bruce shifted back into party mode with "The E Street Shuffle," which featured a battle in the percussion section, followed by the racuous "Pay Me My Money Down. The reunion tour two-pack of "Youngstown" and "Murder Incorporated" followed, with the Twin Cities crowd cheering as always at the mention of Northern Minnesota's Mesabi Iron Range, Nils getting the usual and well-deserved standing ovation for his "Youngstown" solo, and Bruce and Steve engaging in a guitar duel during "Murder Inc.

Bruce then upped the ante once again in the encore, electing to open with "Jungleland. After that, it was fully party mode, with Bruce pulling a female veteran up on stage for "Dancing in the Dark" and the show closing with a strong "American Land. And the roughly 15, in attendance for night two will have stories to tell that the larger first night crowd likely will not. Despite this being the first full concert since the November 6 vote, and since Springsteen's whirlwind trifecta of appearances with the President the day before, the words Barack Obama never crossed his lips.

A back-to-basics standard opening, sure, but driven by particular purpose tonight. Moreover, Bruce performances with J. Bowen in were the song's only two appearances in the last quarter-century. After instructing the E Street Choir on the backing vocals, and explaining the chord changes to the E Street Horns, Bruce and the Band were off and running, with maestro Bruce firmly in control of both his vocals and the song as a whole.